Bunkwimake, Sierra Nevada Santa Marta Colombia

La Bufon was invited by the Institución Etnoeducativa Distrital Bunkimake en Magdalena, Santa Marta Colombia to learn about Indigenous education and share art skilss with the children and youth. The elders were happy to receive the artists to help them create a holistic education for the young people.
"The oral tradition is defined as the mythical or imaginary universe of any human group and its symbolic representationsthat constitute the collective being, it is the best path to understand the culture of any ethnic group. That is whybecomes guarantee the effectiveness of the oral tradition in apriority need for indigenous peoples who aspire to maintain,strengthen and promote its cultural identity to present and future generations."
​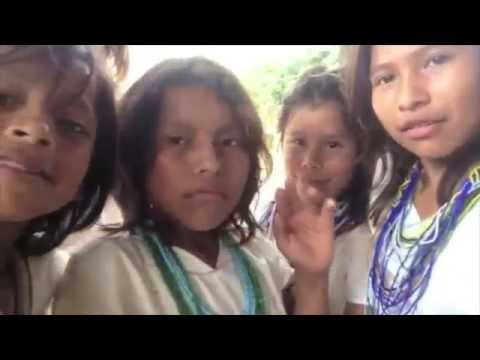 Camino a Bunkwimake english version
This is where the map comes in.
Bunkwimake, Sierra Nevada Santa Marta Colombia

Tayrona actors FDI Bunkwimake of the Sierra Nevada de Santa Marta (Mag.) Are no strangers to this desire. This ethnic community, headed by their traditional authorities expressed great concern over the loss of the oral tradition, mainly by the assimilation of elements of Western culture, among them thelanguage, techniques, ways of dressing, ways to meet the needs and the economy.